UPDATE, I FOUND WHERE TO TYPE IN THE CONSOLE
Still not working. I am receiving attempt to call string value
see attached image.
Read below for the issue. Which was typing into console, now that I found it, not getting results from the tutorial. I think it has to do with io.read not being part of Codeas/Lua - library.
ORIGINAL POST:
Trying to follow along with my Lua tutorial.
In video linked below, fast forward to .40 second mark, he places the following code:
The outcome is I am supposed to type a number and receive a response.
i0.read

I pasted the rest of the code below.
function setup()
    print "Guess a number"
    math.randomseed(os.time())
    math.random()
    number = math.random(100)
    answer = io.read("*n")
    print(number)
    print(answer)
end

Video: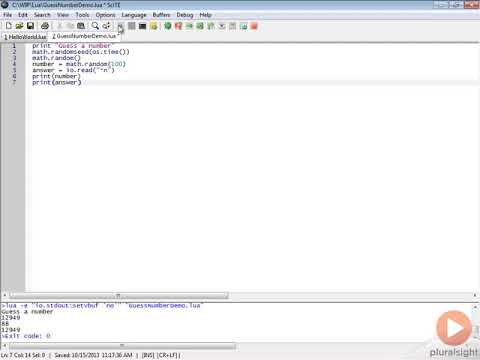 Tagged: