Looking for bestpractice advices on how to simulate water for interaction with contaos physical bodies.
Eg. Material point method for fluid simulation
Would like to implement the following with Lua: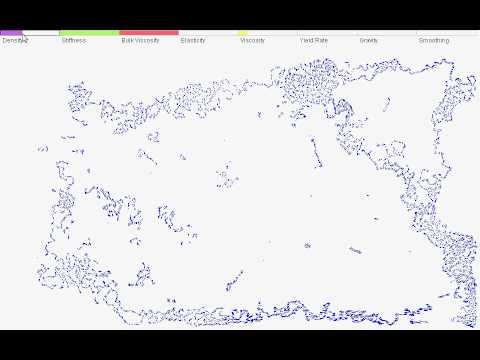 This was originally implemented in java by http://grantkot.com/MPM/Liquid.html
Tried to port this script from processing to Lua, but failed dramatically.
Here the work from Golan Levin that I tried to port.
https://github.com/golanlevin/MPM-Fluid
The main porting work is done, but there are some caveats in the logic.
If one is interested to help i'll try to post the code here (is there some way to share projects via this forum?)
Should be useful for all of us, so maybe we can put our brains together to solve this.
Tagged: