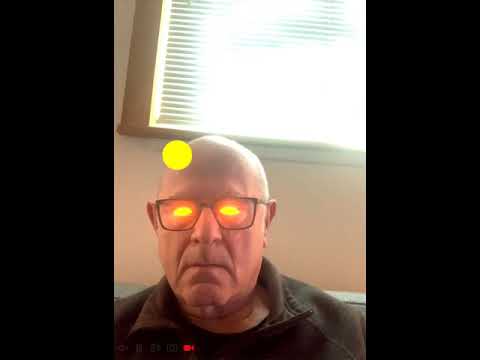 I hacked the AR Face demo to use my face as an input device using the anchor.lookAtPoint and the eyeWide of the blendShapes to move a circle around the display and change the color when I made my eyes wide enough.
local lp = anchor.lookAtPoint * eyeAdjust
lookpt = vec3(lp.x * -900000.0,lp.y * -900000.0, lp.z)
ewide = anchor.blendShapes.eyeWide_L

It is very very very crude but heck, only 5 minutes of hack time.
I think this will be an interesting frontier. You can imagine AR apps in the future where you are looking through the magic iPad window and there are entities in the room that come alive when you attend to them. They may even be sent your emotional state information from some model based on using the the face.
see:
https://www.ted.com/talks/rana_el_kaliouby_this_app_knows_how_you_feel_from_the_look_on_your_face?language=en