I've been playing around with the physics in Codea, trying to see what the upper limits are.
I'm seeing that it looks like on A14 chip I can get around 500 boxes bouncing around and maintain 60 FPS granted there are no huge amount of collisions all at once, let's say we spawn 100 boxes all in the same x,y position, these boxes will all collide and there is some massive churn for a few seconds as the collisions are resolved.
500 seems great for 60fps, but I'm greedy and bullish. Maybe we can get more?
Well when ever I try around 900 or more, the slow down is quite bad.
I wonder, what physics library is Codea using under the hood? Is it box2D, and is it the latest version? Just want to confirm if this is the best we can do from a software perspective.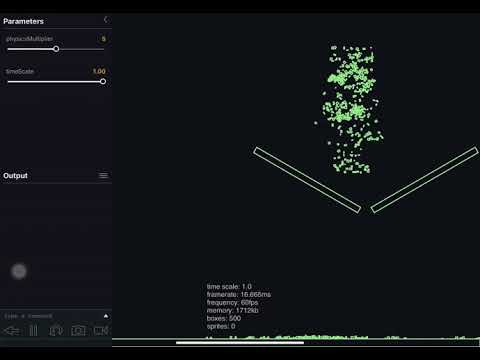 Tagged: